SHOPFITTERS in Pretoria & Johannesburg
Shopfitters Pretoria | Shopfitters Johannesburg
Shopfitting
We have a team of highly qualified shopfitters for all your requirements.
Furniture
We design and build custom made designer furniture.
Design & Prototyping
Our team offers full CAD/3D Design and prototyping services.
Installations
We offer full shop fitting installations and deliveries on all items.
Welcome to Retail Shopfitters, the manufacturing and installation division of
Brand Inventors
(Pty) Ltd. We offer a wide range of shopfitting services to the corporate, hospitality, retail and commercial sectors. Our services include all aspects of your interior shopfitting from floors to ceilings and everything in between. Our team includes designers, carpenters, upholsterers, drywalling specialists, ceiling specialists, electricians, plumbers and spray painters to form a single point shopfitter solution.
We offer a full turn-key solution and we are shopfitters who take pride in our work regardless of the size of the project. Our services include renovations and refurbishments on existing retail outlets and components as well as brand new retail installation.
Our team can assist you with design as well as complete fitting. We are truely offer a one stop solution. For more information please don't hesitate to contact us via our forms or telephone numbers provided.
Give us your details and we'll call you
Shopfitters
Brand Inventors Retail Shopfitters is a bespoke shopfitting company based in Silverton, Pretoria. We offer shopfitters services to clients in Pretoria, Johannesburg and surrounding areas mostly. We can assist on a national scale and have completed projects all over South Africa.What makes us different is the fact that we offer design and manufacturing as a single one point solution. The advantage of this is that time frames and deadlines can be better managed because everything is completed in the same facility. Brand Inventors Retail Shopfitters offers design to machine shopfitting services. This means we design your store fittings and export directly from our design files to our wide range of CNC machines. This workflow ensures precision and accuracy on all our manufactured items. Because we manufacture all items from design to CNC to final finish our timelines are short and we can deliver incredibly complex shopfitting in a fraction of the time it would take to manually manufacture these items. We can also absolutely guarantee perfect results and sizes. This means we can duplicate and replicate items and deliver the same thing to multiple sites with no variations at all. This may sound like an obvious ability, but manufacturing items by hand does have it's own set of complications. Our workflow is high tech and our setup is built to be as efficient as possible.
We can design and manufacture any bespoke items you may require. Whether you need shop fittings, shop displays, custom bars, custom furniture, signage, cabinets, retail displays, kiosks or anything else. Our team of highly qualified and experienced shopfitters can assist you from design to final installation. We offer a single turn-key solution with zero outsourcing. This sets us apart from any of our competitors. Our workshop space is filled with a wide range of CNC machines. Because of our setup, we can design, CNC Router, CNC Laser, Print, Paint and do anything else inside our workshop without having to phone anyone else or get service from any 3rd party supplier. this means our turn-around times are quick and your budget is safe with us.
Brand Inventors Retail Shopfitters has one goal. To become the leaders in bespoke high end Shopfitting Solutions. We enjoy creating beautiful items for clients with special requirements. We create everything from scratch. This may not be the cheapest, or quickest solution but it's unique and rare. Hand made just for you. We are shopfitting contractors who strive to be the best.
Brenton Watt
CEO of Brand Inventors (Pty) Ltd
When searching terms like Shopfitters in Pretoria, Shopfitters Centurion, Shopfitting Companies in Pretoria or Shopfitting Companies in Gauteng, you will find many many results. Each offering similar services and of course a wide range of price points. What makes Brand Inventors Retail Shopfitters unique is the fact that we offer a full turn-key solution. We Design and Manufacture all our items in our 1500m2 facility in Silverton, Pretoria.
We use complex software for design purpose, which allows us to build your entire store in absolute detail in a virtual 3D Space. Our designs are then directly exported to our CNC Machines. This means no human error and item duplication is absolutely perfect every single time. Our software packages allows us to see errors before machining takes place. This means your retail shopfitting and displays will respond exactly as designed.
Once items have been machined we take the parts off, clean them nicely, pack all the components in order and get assembly done. We do quality control each step of the way to ensure than your shopfittings are handled and prepared perfectly from the beginning.
Shopfitters Pretoria | Shopfitters Johannesburg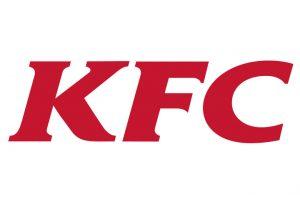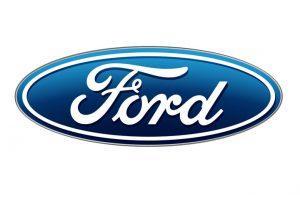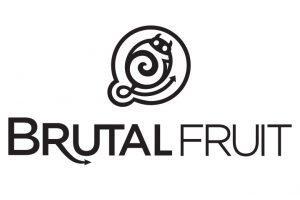 Latest News
Formica has many strengths, with the two main ones being that it is durable…
Traditionally old wooden crates are used in the packing and moving of heavier items. But…
Why Choose Us
We offer a full turn-key solution to our clients. This means you don't have to outsource any part of the project to any other service provider. We are a so called "one-stop-shop" when it comes to interior fittings and manufacturing.
Because we build items from scratch, we also understand design on a much deeper level than most designer only companies. We can assist you not only with any design you need but also the most cost effective way to achieve it.
We're not a huge company with lots of red tape. This means we're agile and flexible to adapt to which ever requirements you may have. Things change on the fly – and we can move with these changes.